---
about me / my work / ¿qué más?
---
Durex
People with disabilities often don't see themselves represented in our love stories, and usually feel left out entirely of the conversation surrounding sex. But they are sexual beings who deserve to be educated, experiment, & be empowered.
Campaign Idea inspired by:
Durex D&AD 2020 Brief
AD:
Emily Yu
CW: Cailyn Wesstrom
Digital Integration, Social Graphics
---
Education
Durex will collaborate with Advocates for Youth to generate content specifically for disabled teens.
We'll also create a sex ed simulator where users will follow the life of their customizable avatar as they enroll in a sex-ed class & start to face a series of romantic choices.
Experimentation

This page will open doors to new ways of engaging in disability-friendly sexual activity with suggestions from popular porn stars and influencers.
Individuals and couples can fill out a form of their disabilities, kinks, & no-go's etc. in order to receive a kama sutra made personally for them in their email.
Empowerment
Empowerment page will accumulate everyone's unique coming of age stories. Adults can submit, comment, and share their experiences on the page to foster a supportive community on the platform.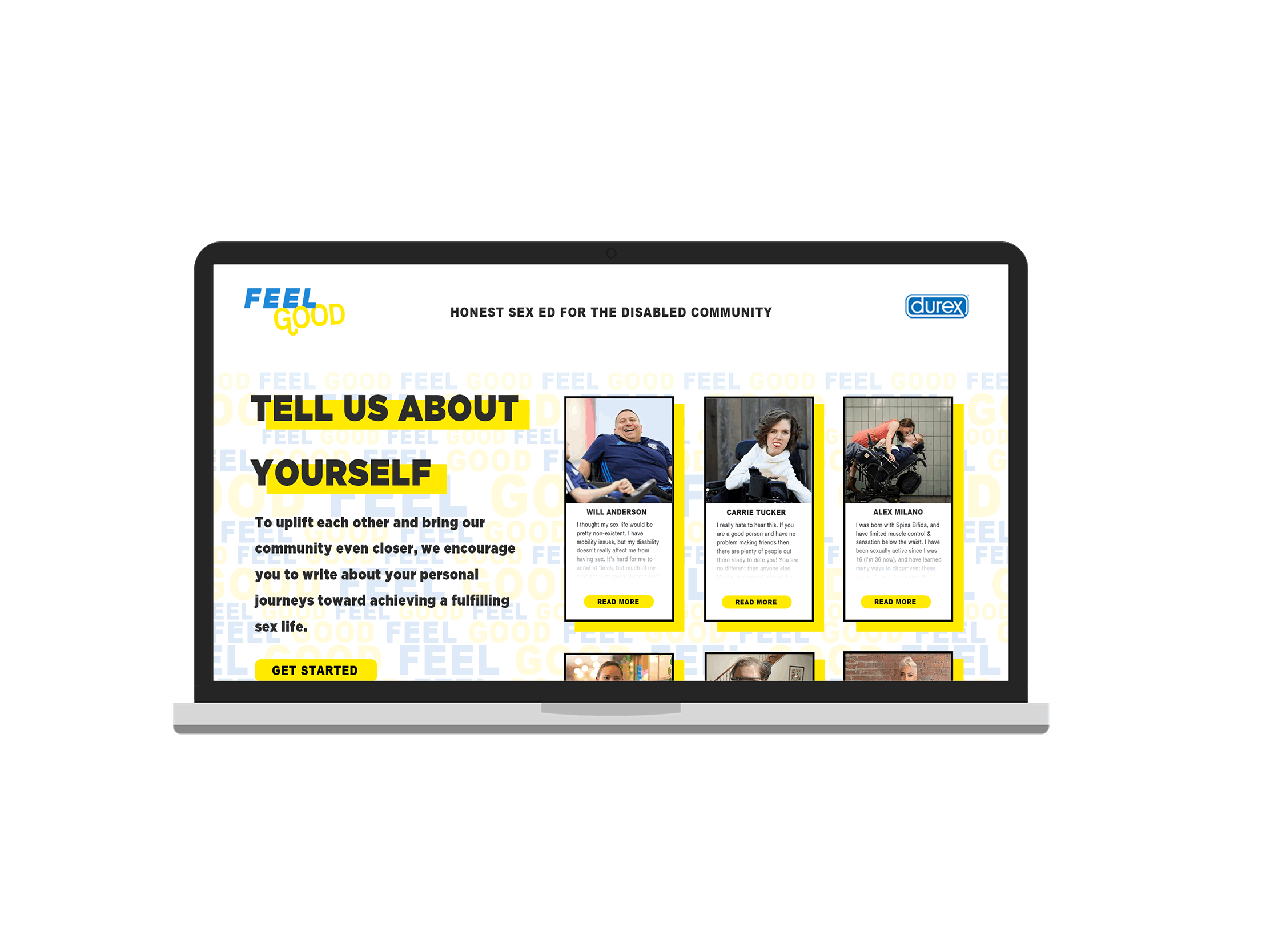 Respond2Racism - Greyhound - Durex - Nurx - Whataburger - Norton

︎
︎
︎