---
about me / my work / ¿qué más?
---
Norton Anti-Virus

The world is a happy, friendly place. Birds sing. Children laugh.
And the hackers hack. Yeah...Norton thinks you should start trusting in your trust issues and start looking into getting a VPN.
AD:
Sue Dinh
CW: Cailyn Wesstrom
Experiential, OOH, Digital, TV Campaign
---
---
Experiential Wifi Hack
---
Norton sponsors a large-scale public event's wifi like SXSW. Without the protection of a VPN, Norton can learn as much as they want about these users. And at the end of the day, they'll send them a friendly reminder about how they loved getting to know them all day. Almost too well.
---
Public Wifi & OOH Signage
A national roll-out of public wifi hotspots is released that will serve to continuously remind people how untrustworthy public browsing without a VPN can be.


---
Microsite
Wifi connection pop-up will link here, allowing users to learn how much trust issues they really should have while browsing and how to keep themselves safe using Norton.


---
Digital Ads
Faux-spirational reminders encourage people to lean into trust issues especially in their digital lives.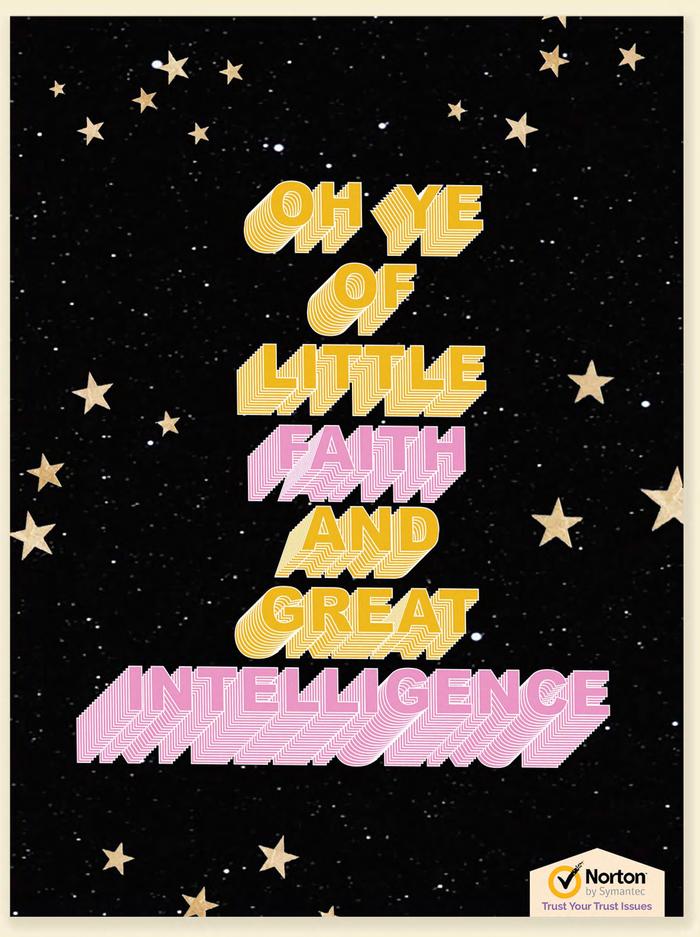 ---
:30 TV Spot


Respond2Racism - Greyhound- Durex - Nurx - Whataburger - Norton
---
︎
︎
︎