---
about me I my work I side hustles
---
Whataburger
Priding itself on made-to-order food & good ol' Southern Hospitality, Whataburger believes that the world would be a better place if everyone had access to fresh food.
Briefed by: McGarrah Jesse for MAIP VEP Project
Finalist among 8 other teams, Selected by McGarrah Jesse & MAIP team
AD:
Kiana Fernandez,
Maddy Kinsella
UX Design:
Uten Lama
CW: Cailyn Wesstrom
Community Outreach, Education & Awareness, Social Media
---
Community Outreach
Whataburger will provide fresh produce to the over 23.5 million people currently living in food deserts through our mobile WHATAWHEELS trucks.

It's true, we make delicious burgers. But we also know we have the materials and platform to make real, tangible and shareable change.
TikTok Content
Why TikTok?
Emphasizes short-form video content, easy to use and democratized virality.
Feeds on Gen Z's appeal for entrepreneurship and creation.
Shows a place where you can be yourself and go viral for it.
THE BUZZ
Through TikTok, we'll use diverse nutrition-influencer powerhouses to educate our socially conscious 'Zellenial' audience on the presence of food deserts & how fresh food is missing from so many lives in our nation, especially in this COVID stricken world.


THE PROGRESS
TikTok users will be shown our truck's journey around the US & watch road-trip style vlogs showing the hidden struggles of living in an area without access to fresh, nutritious food.

EDUCATION & AWARENESS
Throughout the initiative, more educational material will be released as well as coverage on site at the truck.


TENDER TWO-STEP

All of this content leads to our Tender Two-Step dance challenge. For every participant, Whataburger will donate the cost of our chicken tender meal to food banks around the country. Entries are counted through the use of the hashtag #TenderTwoStep.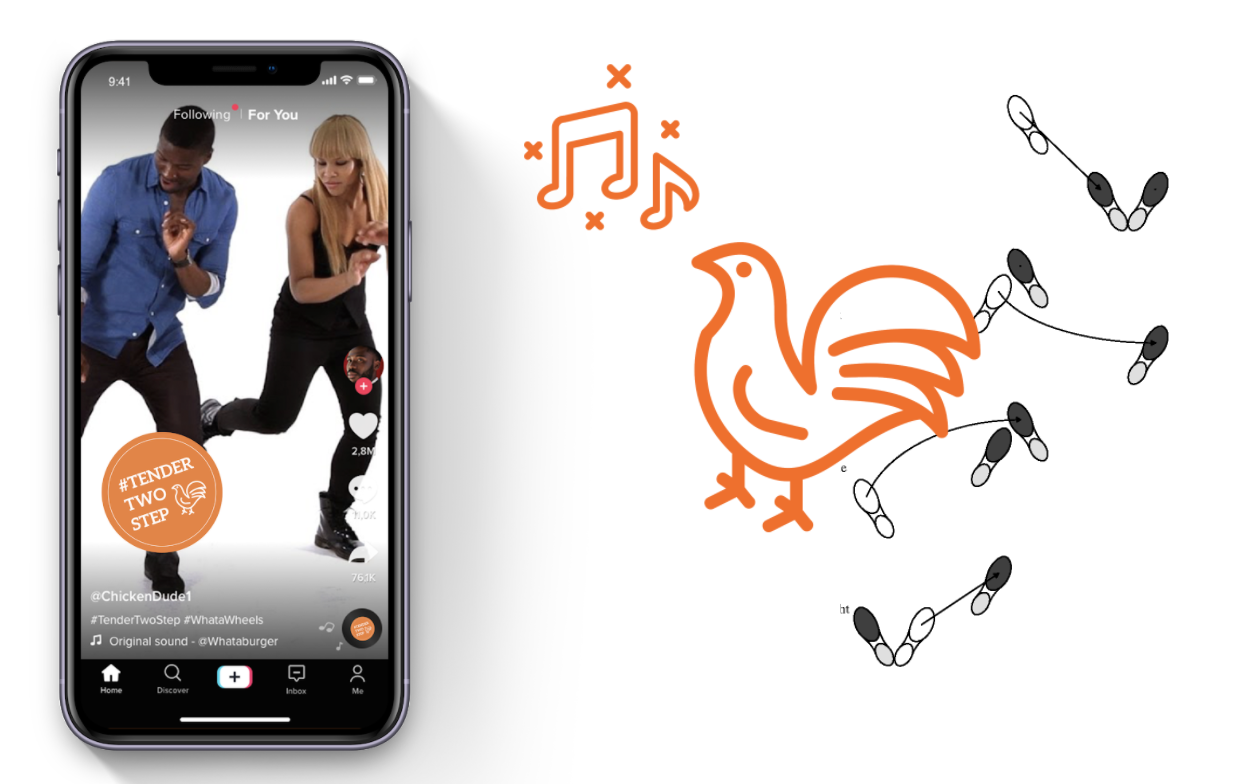 ---
Norton - Whataburger - Durex - Respond2Racism - Nurx - Greyhound
︎
︎
︎